Programmer

2019 Taipei Film Festival

TAIPEI Film Festival
found in 1998. Supported by Taipei City Government. As an annual film festival based in Taiwan's capital city - Taipei, it's the most important film festival supports the creation of Taiwanese films. It holds International New Talent Competition and Taipei Film Awards. Showcasing around 120 films from over 60 countries around the world. Taipei FF has diversity of activities, such as exhibitions, film screenings, workshops and special events.
Filmmaker in Focus: Lee CHATAMETIKOOL
Filmmaker in Focus: Garin NUGROHO
International New Talent Competition
Taipei Film Awards for Narrative Features, Documentaries, Shorts and Animations
Future Lights
Asian Prism
Asian Prism: China 80s
Forward Taiwan - Taiwan Shorts
World Cinema
Visions
Classics Revisited
VR Frontline
programme catalog
2019 TAIPEI Film Festival
06.27 - 07.13 @Taipei, Taiwan
Project Mannger 計劃統籌

Series TALK on Film Literacy Education
「認識影像教育現場──以電影學校為例」系列講座
「認識影像教育現場──以電影學校為例」系列講座,盤點當前台灣推動影像識讀教育各現場的能量,並透過講座的對話與討論,激盪、吸聚更多有志從事相關工作的潛在力量。
If the Screen is the E-balckboard
01 When Intellectuals Into Education Frontline
02 Cases of Film Literacy Education
03 Not Only Screening: Film Festival and Institute
04 Filmmakers on the Educational Scene
05 Films in the Classrooms
06 Make Your Own Film Textbook
_6 TALKS
_High school teachers, film festivals / institutes and filmmakers
more information
Mar - Aug 2019
with Hide & Seek Audiovisual Art. and Fubon Cultural Foundation
Programmer 節目統籌

2018TAOYUAN Film Festival
桃園電影節

擔任第五屆桃園電影節節目統籌,規劃七大單元,共 64 部電影。
TAOYUAN Film Festival
found in 2013. Supported by local government. As an annual film festival based in Taoyuan, it showcase around 60 films from over 20 countries this year with a competition focusing on Taiwan's film. Taoyuan FF has diversity of activities, such as exhibitions, film screenings, workshops and special events.
Filmmaker In Focus: WEI Te-sheng 魏德聖
Filmmaker In Focus: TAN Chui-mui 陳翠梅
Young Vibes
Future Express
Viewfinder
In Memory of TAKAHATA Isao
Uprising! Spirit of '68
programme catalog
2018 TAOYUAN FF
08.17 - 08.26 @Taoyuan, Taiwan
May - Sep 2018
with Green Light Ltd.
Project Manager 計畫主持人

Sep 2017 - Apr 2018


SEA Literature Forum 赤道二三五・東南亞文學論壇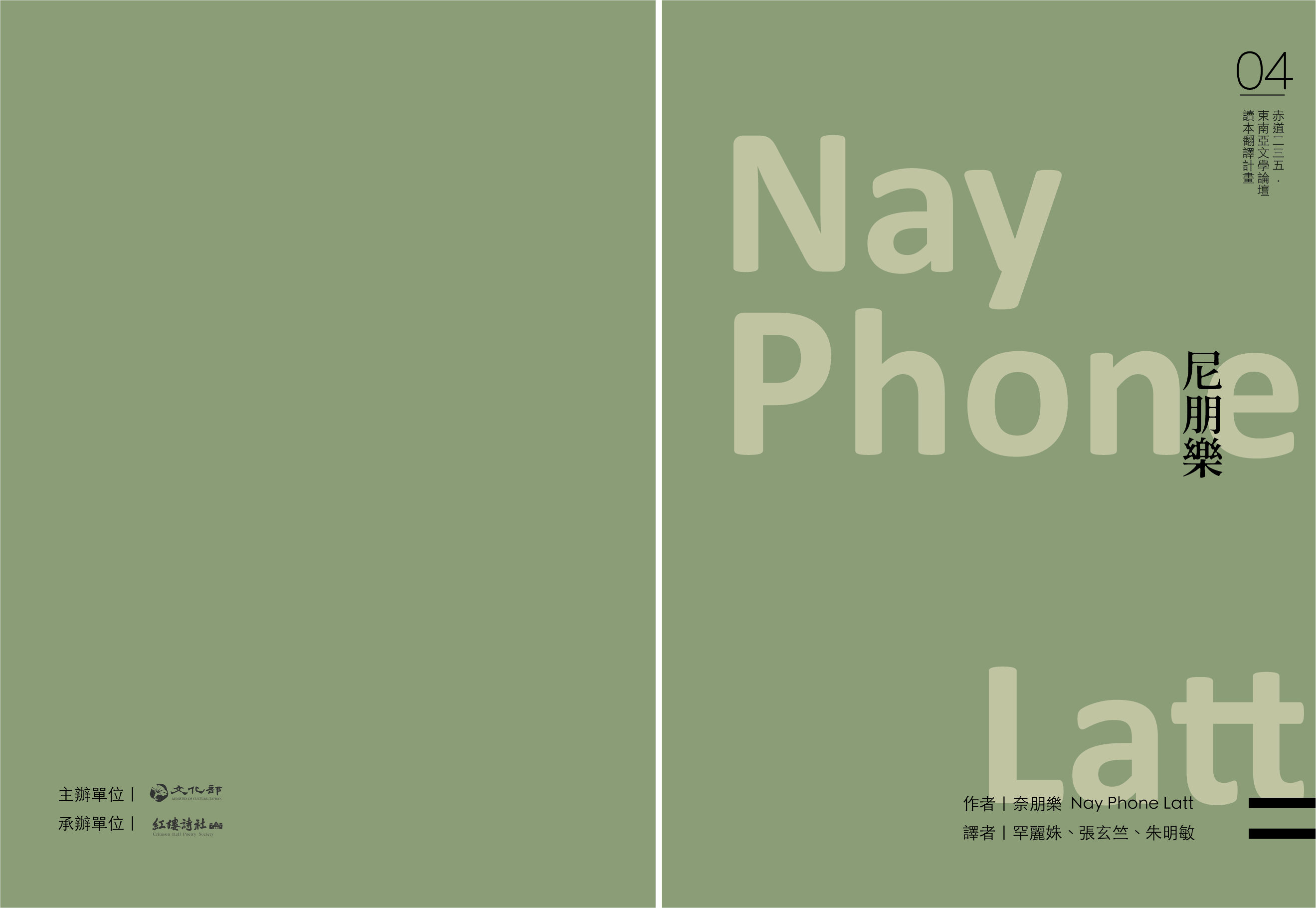 赤道二三五・東南亞文學論壇
為文化部推動的計畫之一,挑選六位來自不同東南亞國家的文學創作者,包括詩人、小說家、人權運動者等,透過編譯作品印刷為小冊、舉辦導讀座談、讀書會,並邀請東南亞作家們來台舉辦主題論壇,與台灣的文學創作者進行交流。
Prabda Yoon 帕達・雲_Thailand
Carlomar Arcangel Daoana 卡羅瑪・雅康吉・戴歐納_Philippines
Bao Ninh 保寧_Vietnam
Nay Phone Latt 尼朋樂_Myanmar
Norazimah Abu Bakar 諾拉玆瑪阿布巴卡_Malaysia
Ayu Utami 亞悠・塢塔米_Indonesia
Southeast Asian Literature Forum
is a literature project starting from 23.5 degrees North latitude where Taiwan is located, and navigates towards the equator. The project includes work translation and direct interaction with Southeast Asian writers in Taiwan through four thematic events – "TALKS", "READING GROUP", "WORKSHOP", and "FORUM".
booklets download
more info
_6 guest writers from different SEA countries
_6 booklets of selected works
_6 talks in bookstores
_reading group
_4 days forum in 3 cities
Sep 2017 - Apr 2018
with Crimson Hall Poetry Society